Cometh the hour... no wait I already used that one. Anyway, welcome to part 2 of my art trades round up for 2012 (sort of), I've already discussed in my last update my thoughts on the highs and lows of doing the trades in general, so with this update lets get things going already. Below are the pieces I got from those artists that did respond to my trades, a big thank you to all of those people for taking the time to take my ideas for a spin, It's always greatly appreciated.
All links below go to the direct image on the artist's page. All characters were created by me unless otherwise stated. As with last time, if any artist has any objection to me linking them here, then let me know and I'll take it down.
First up was my trade with PanikSura, and, I've got to say, her rendition of Carnack was so close to how I pictured him it was unbelievable. Great stuff. As a funny aside, Tom Hardy's appearance in Star Trek: Nemisis was apparently the inspiration, and thinking about it, I think the guy would make a great Carnack, especially after seeing him as Bane in the Dark Knight Rises.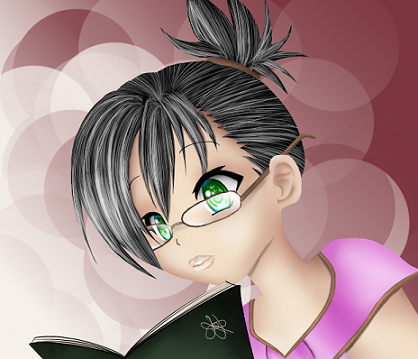 Next up KaciKay took on Sakari for her Fifteen Faces project. She never asked for anything in return, which was a shame, since I always like trying to do something to show my gratitude. Hopefully giving a big thank you here will go towards that.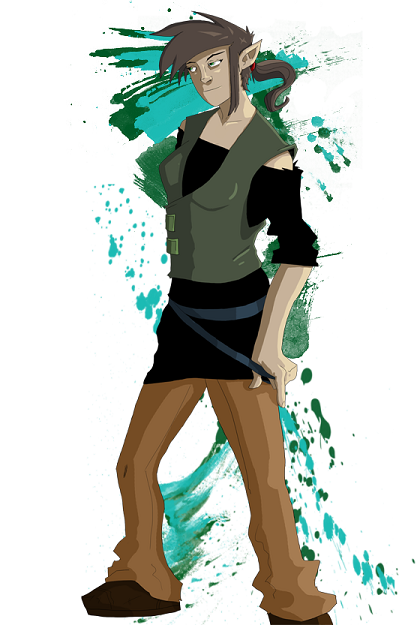 Then the ever reliable Klerrik decided to offer art trades, and you know I wasn't going to miss out on that. Sharp, timely and original, It's always great working with Klerrik, but I'll stop heaping my praises now before I get carried away. It seemed only fitting for Klerrik to have a go at Jocasta this time, since he'd already done his own take on Katie last year. Once again, though he deviated a lot from my original designs, what he came up with worked so well, and I'll probably end up incorporating a little of his design into future renditions of the character.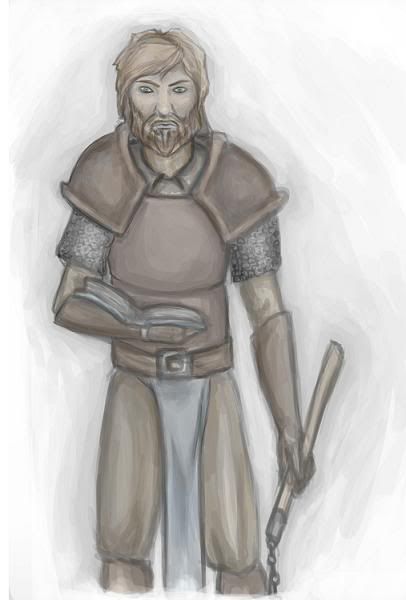 And out of the blue, General Ebonrose drops her rendition of Damon in return for a trade I did last year. Long overdue, but never unappreciated, It's moments like this that remind me that trades are always worth the time. Damon of course belongs to fellow dnd player
Jamie
.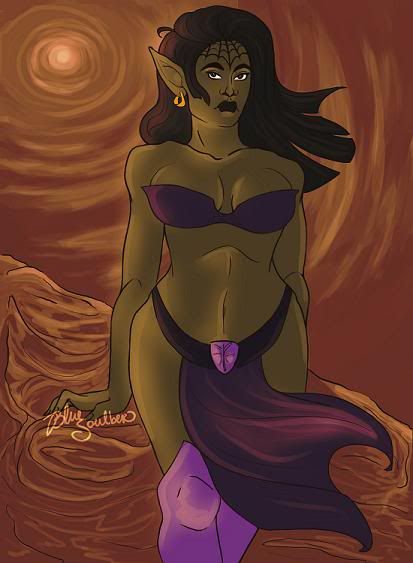 In return for my trade with Bluesoulber, is this striking rendition of Zantir, looking every bit as threatening as a dark elf should.
Lore-Necha
took on Cardia in return for my trade. I got apologies that the image was a bit low quality, but I don't mind. Its a great, sharp image. Cardia also belongs to Jamie.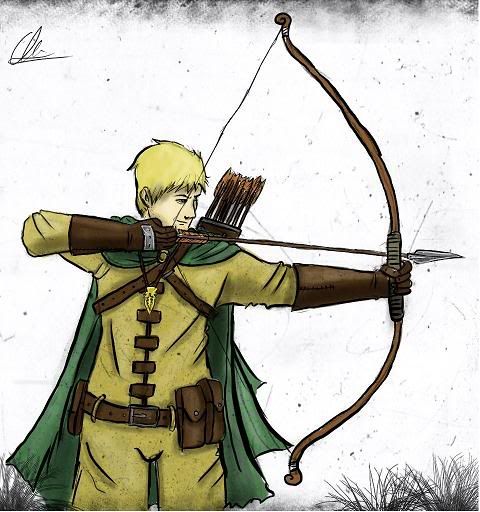 A time jump later and yet another one of Jamie's characters, this time Nero by Taurus-Chaoslord. This is the first independent rendition I've seen of my design for the character, and I'm glad to say I think it works pretty well.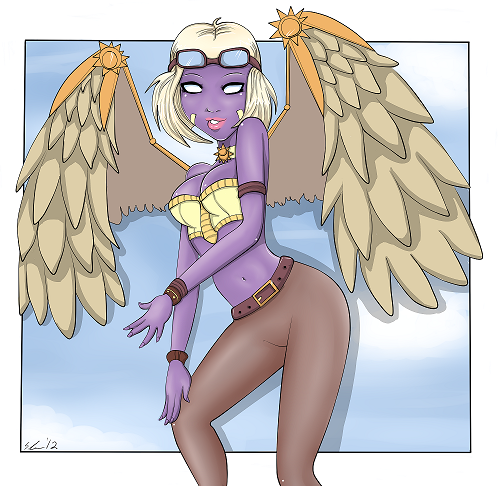 Finally, finishing off all our Player Characters, is Nazrin, by Magicpotion. She's missing her signature jacket of course, but the rest of the pic was so solid that none of us are worried about that. Nazrin belongs to another one of our players,
Simon
.
And that about wraps things up. But what about the future? Well, as my (sort of)'s earlier indicate, I'm up for doing art trades at any time, but I'm currently working on getting designs down for all my characters so that, in future, artists can pick and choose which characters they'd like to do. Maybe this would encourage more popularity with my trades, maybe more people would respond, maybe not. Lets stay optimistic eh.
In other news, I'm off to New York Comic Con next week dressed as Jesse Custer from Garth Ennis' Preacher. SEE YOU THERE PILGRIMS!