Due to attendance at a wedding and the subsequent hangover therov, Output has been reduced over the last couple of weeks. But lets take a look at what I've been doing anyway.
For my good friend Denwood we have Santa fighting a shark in the middle of a victorian dinner party. Yet it is still August.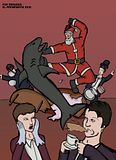 Next we have Danny the cat as the Pyro from Team Fortress 2, in both blu and red flavors.
After that we have dredlok52's Chronicles of Mirra characters. I really like how this one came out.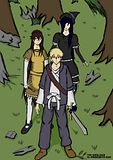 Possibly the most complex of my requests so far is stardom123's storyboard.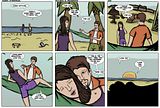 Request of Huoeme's original character, Ning, He likes strawberries so I'm told.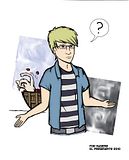 Another one I'm rather proud of, Reldin-pq's Champions Online character.
And last but not least the 2nd of sunnyszelda's Character concepts.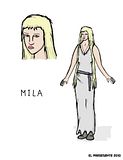 And on a final note I must regrettably announce that I have no more room for requests at this time, but shall be taking more in the future. Cheerio.