Oki32 Asks me to do a picture of Zangief. Being one of my favorite street fighter characters, I rise to the challenge.
Up next if the first of some concepts for sunnyszelda. This is Lawrence, a hansome young man.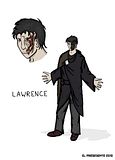 ellenm asks me to do a small diddy of The Fitcilitator.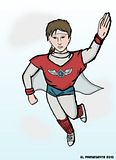 And finally h3artbr0ken's character Johnson.